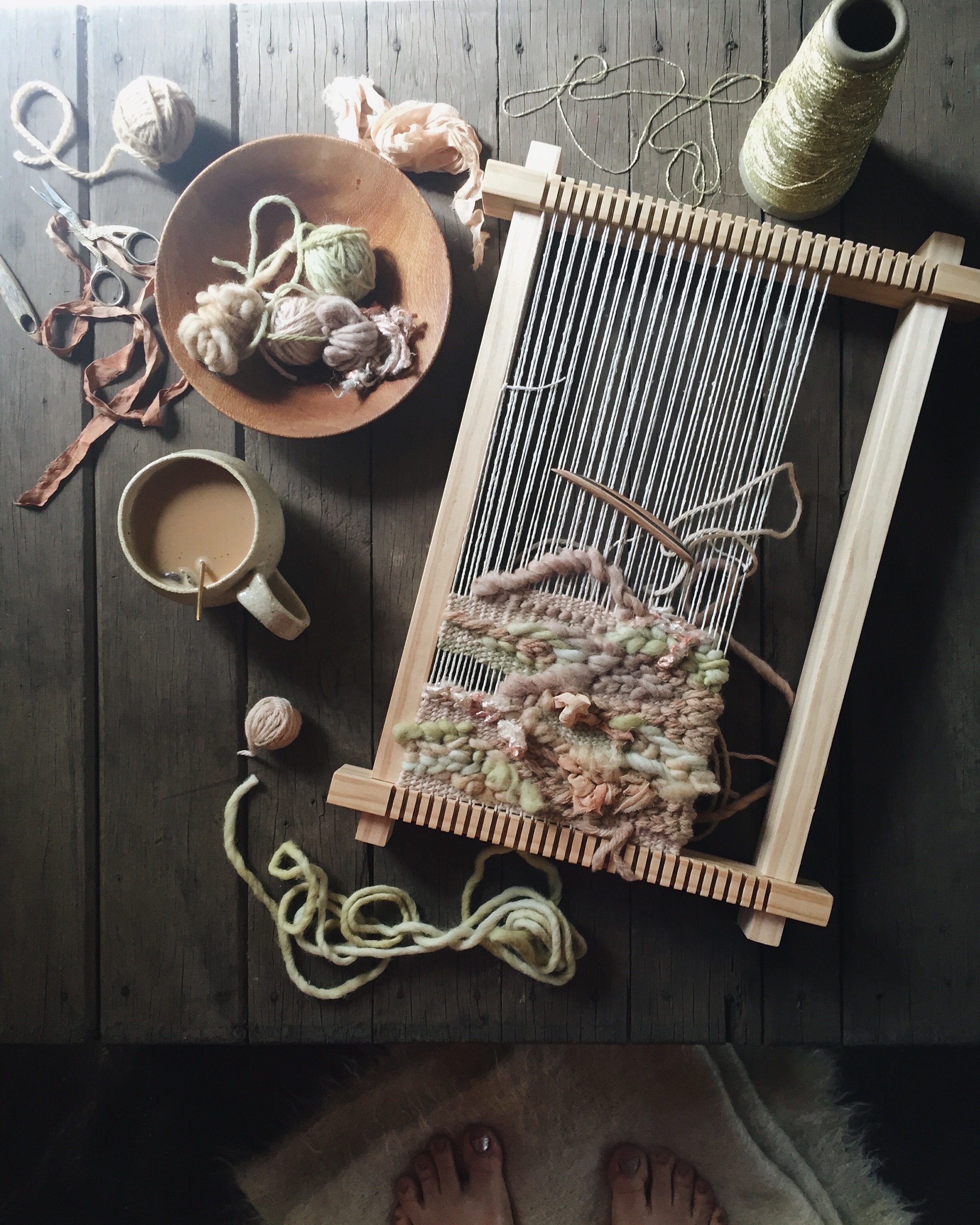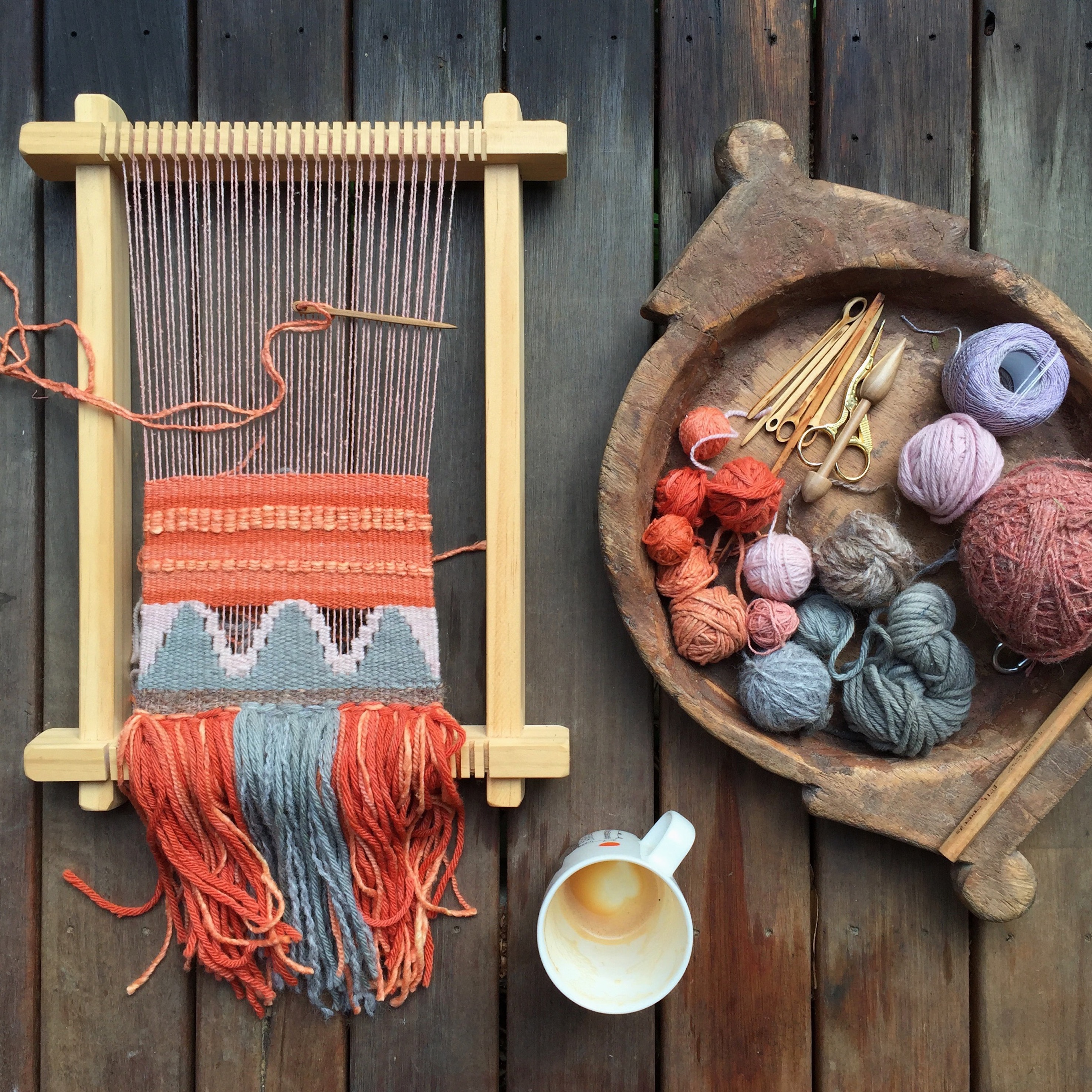 This course is listed in AU$, if you convert to a different currency please remember that each website does it's own conversion rate (ie this site may different than a currency convert site).
This course takes you from the very basics of loom weaving right up through how to find your own artistic voice at the weaving loom. You'll learn all the stitches that you'll need, how to warp up your loom and take the final weaving off the loom ready for display.
The hands on videos will show you step-by-step how to create each weaving stitch and guide you on making your own woven piece. Once you've mastered the stitches, we'll delve into other projects to make including a cushion, purse, wall hanging and art piece.
We'll talk about yarns, threads and other options for upcycling what you already have at home - conversations on natural fibres and sustainable craft practice.
This is more than just your usual 'how to weave' - this course will guide you in a new way of working, thinking and approaching your creative practice.