With these hands on videos you'll learn the magic, science & art of natural botanical dyeing. Using plants, flowers, gathered supplies and even powdered dye stuffs, you'll be creating colour onto fabric, cloth, yarn, paper and more.
Natural & Botanical Dye, as well as Indigo is currently receiving all the love on social media, new modern books and the online world. In my experience you can never stop learning about natural dye - always discovering something new each time you explore.
Videos and downloadable instructions will show how to mordant fabric and yarn, how to direct colour (bundle dye), hot dye and solar dye. Using many different plants and flowers from my local region, you'll explore the possibilities of natural dye - and start to look at your environment in a new way.
Just like at my hands-on Natural Dye workshops, you'll become addicted to this magical creative way of working. It's ancient, witch-like, fairy-like all at once....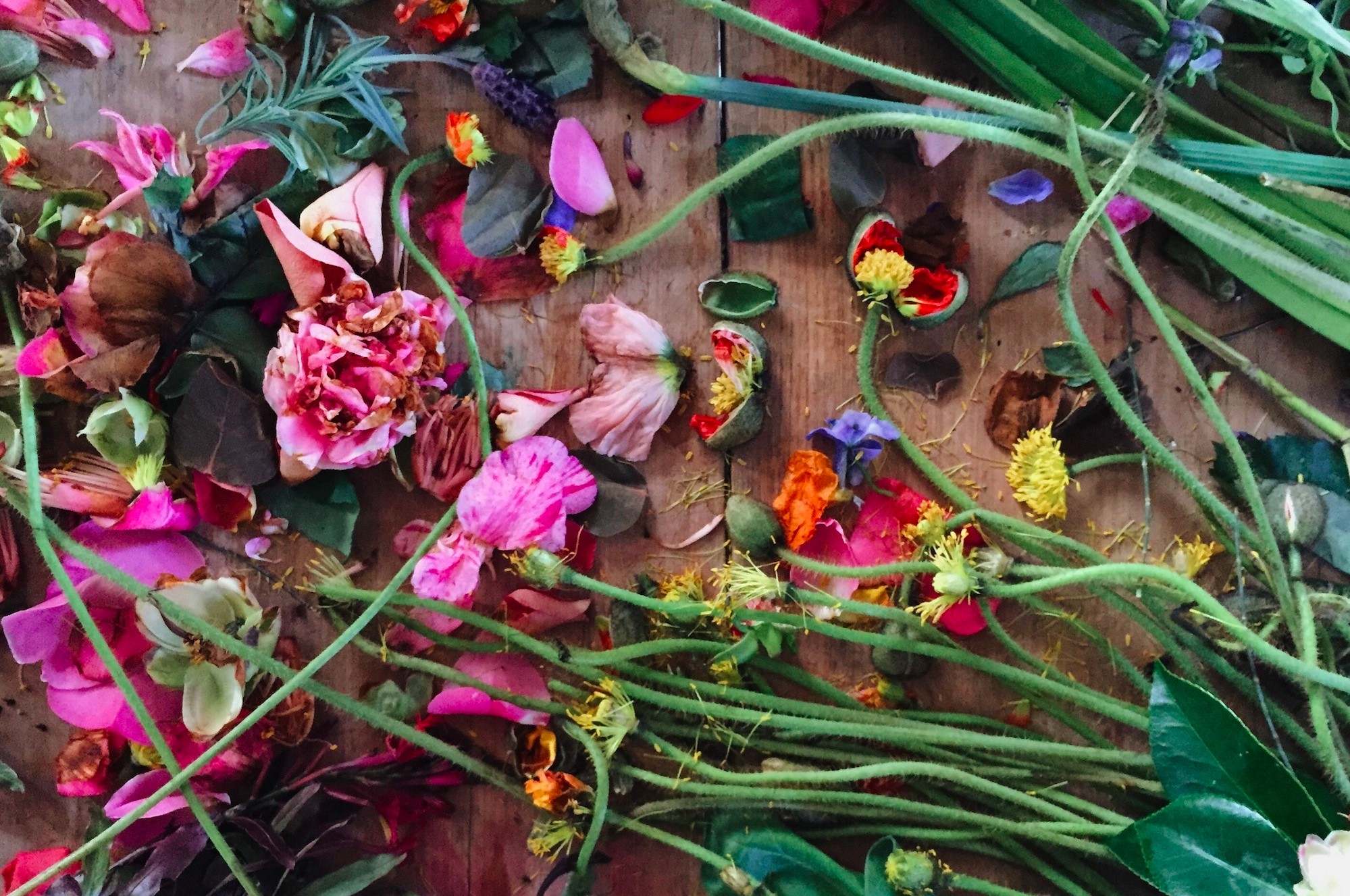 I'll also show you a simple easy yet oh so beautiful Indigo vat process, and Shibori methods so you can join the blue love with the rest of the world.
There'll be kids-focussed projects too - because everyone loves playing with petals!
First lessons will go live on Monday 6th February, with new lessons being added throughout the month of February. The aim is to not overload you with all the processes at once, but slowly build up.