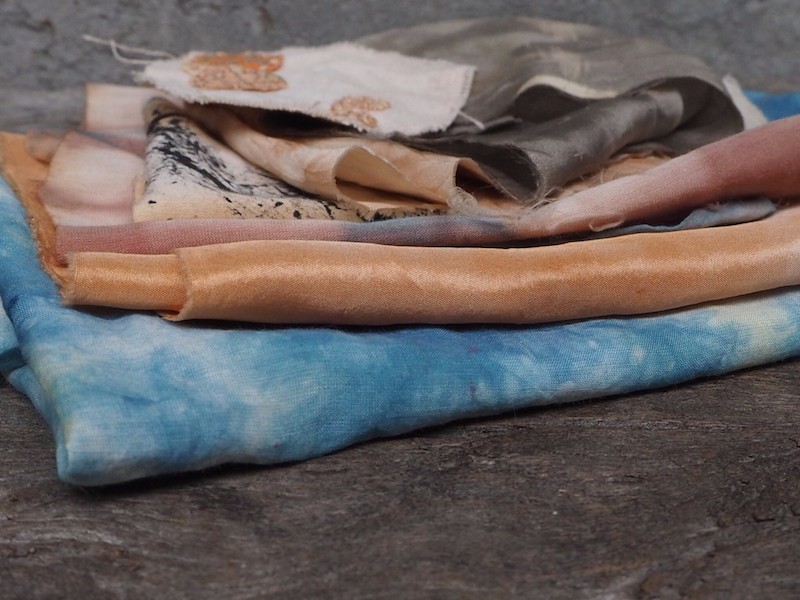 IMAGINE a whole year dedicated to learning new crafts, slowing down and creating meaning in your days, & connecting to your own creativity in a whole new way. This beautiful course gives you 12 different creative making courses - basically more than a year's worth of learning, making, exploring and creating. Aimed at helping you to slow down in your everyday life, while finding the mediation in crafting, you'll learn a whole heap of different crafts, as well as listen to my conversations on slow living.

Each Creative Making session will feature one new project that will include all the how-tos, from gathering & making your supplies, to creating your finished work. Most sessions will teach more than one technique, showing you how to make your supplies as well as how to create your finished piece (ie - learning how to dye your raffia before you weave with it = 2 techniques for one month's teaching).
You'll receive ::
+ Video lessons each month on a different project
+ Full materials list, which includes easy to access materials often things you already have
+ Facebook & Instagram support (via a private FB account)
+ Downloadable technique instructions (eg - stitches & recipes)
+ A connection to a community of creative makers through Instagram & Facebook
+ most projects suitable for children & crafting with children
+ and more as may be appropriate for each month - I'm open to suggestions, feedback & advice.
The projects will be suitable for beginners with minimal crafting skills, aimed to work around & within regular everyday life (I have 3 kids, including a very active 2yr old!). There'll be scope within each project to expand skills you may already have - sometimes the simplest projects bring about the most amazing creative outcomes and outlets. Often it's the journey, not the outcome, that matters the most. There'll be talk about that too.
Each Creative Making Segment will be it's own mini ecourse, and you'll have full access to :
+ Basket Weaving
+ Natural & Botanical Dye with Indigo & Shibori
+ Loom Weaving
+ Making fabric necklaces / bracelets
+ Crochet - making crochet stones, mushrooms and a string bag
+ Eco-dyed paper & simple book binding
+ Paper making using plants from your garden
+ Hand stitch - Slow Stitch
+ Hand printed fabric
+ and more....
........
I aim to use minimal tools with my creative making - I don't see the need for buying endless new supplies & materials each month. My way of working is in a sustainable manner - I like to use similar tools across different crafts. The idea is to just create, with what you have, rather than having to buy new supplies every month. Having said that - it depends on your crafting cupboard, what you'll need to purchase extra for each month's project; BUT there will be no large outlay for big tools, etc etc. (Please contact me via email if you've any questions about this).
A whole year's worth of ecourses and creative making for less than one of my workshop days! I've tried to keep this course at a price that is viable for you and for me - I hope this is a lovely balance that works for everyone to have a beautifully connective creative year together!